This site hosts scientific journals published by Bina Nusantara University, Jakarta, Indonesia.
A B C D E F G H I J K L M N O P Q R S T U V W X Y Z All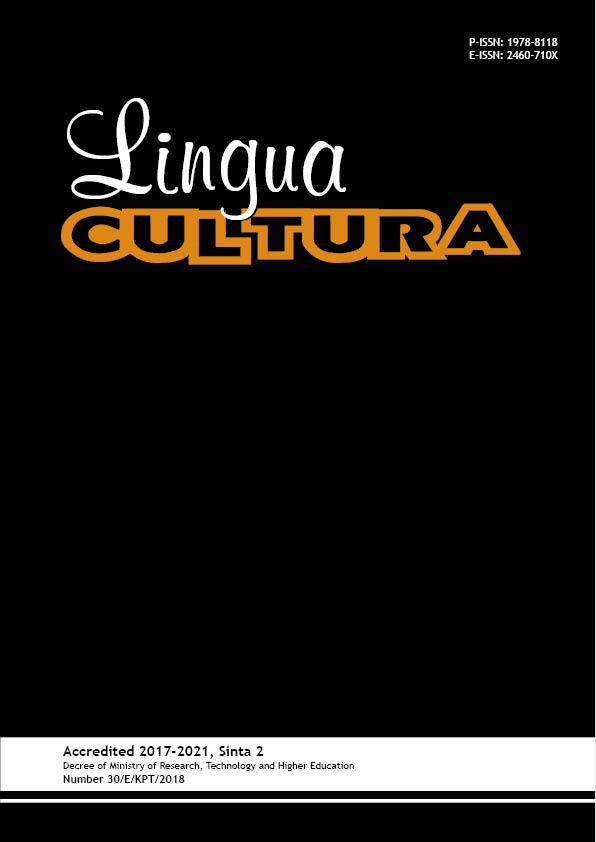 Lingua Cultura
Lingua Cultura is a semiannual journal, published in May and November, first publication is in 2007. Since 2016, it is accredited by the Ministry of Research, Technology and Higher Education under the decree number 2/E/KPT/2015. The journal contents are managed by the English Department, Japanese Department, and Chinese Department, Faculty of Humanities, Bina Nusantara University, Jakarta, Indonesia.
The objective of the journal is to provide a forum for lecturers, researchers, students, and practitioners to present their ideas, concepts, and new theories in language and culture; and to disseminate theory, research, and teaching reviews to the academic community of language and literature studies in Indonesia and abroad.
View Journal | Current Issue | Register