Journal of Applied Finance & Accounting (JAFA) showcases useful theoretical and methodological results with the support of interesting empirical applications in the area of Finance and Accounting. Purely theoretical and methodological research with the potential for important applications is also published. Articles in the journal may examine significant research questions from a broad range of perspectives including economics, sustainability, organizational studies and other theories related to accounting and finance phenomena.
JAFA is essential reading for academics, graduate students and all those interested in research in accounting and finance. The journal is also widely read by practitioners in accounting, corporate finance, investments and banking. This journal is publised in June and December.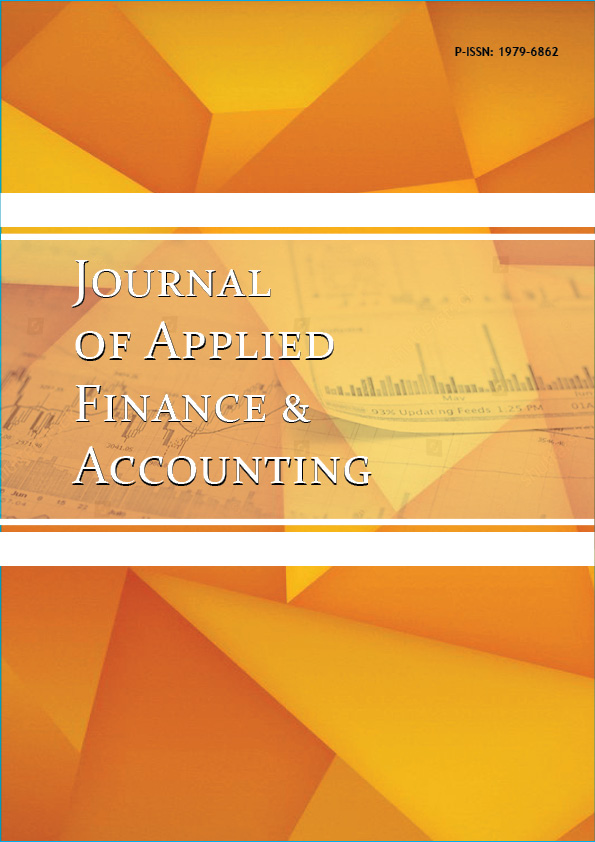 Announcements
No announcements have been published.