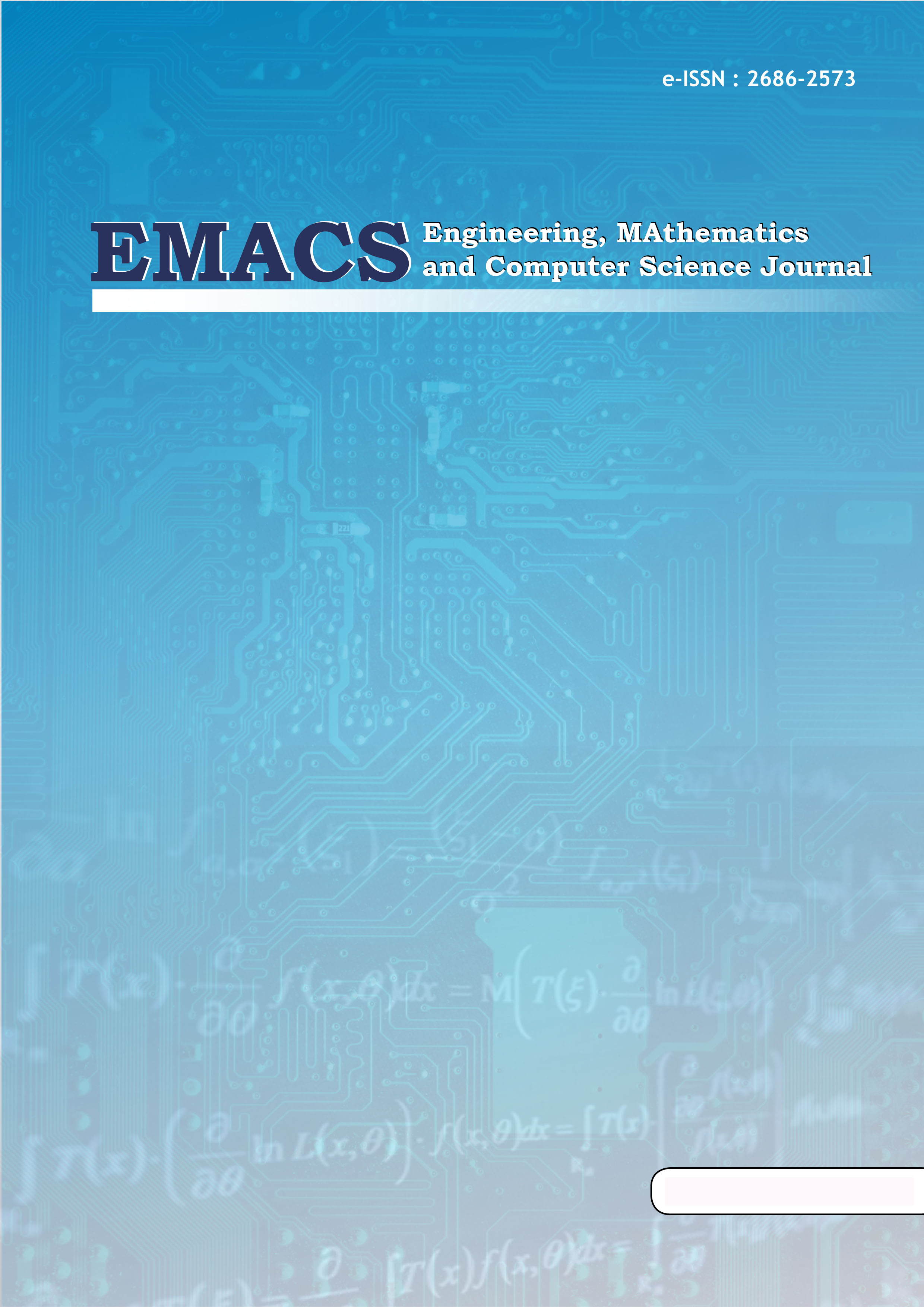 About the Journal
EMACS Journal is a national journal published in January, May, and September. The journal hosted by the Lecturer Resource Center (LRC) of Universitas Bina Nusantara. The journal contents are managed by the School of  Computer Science, School of Information Systems, and Faculty of Engineering,
EMACS Journal invites academicians and professionals to write their ideas, concepts, new theories, or science development in the field of Information Systems, Architecture, Civil Engineering, Computer Engineering, Industrial Engineering, Food Technology, Computer Science, Mathematics, and Statistics through this scientific journal.
Manuscripts in Bahasa must have an abstract and title in English with similar content. 
Current Issue
Vol. 4 No. 3 (2022): EMACS
Editorial
Abstract 31 . Downloaded 33
View All Issues