The Values of Local Wisdom of Minangkabau Culture in a Baralek Gadang Traditional Wedding
Keywords:
local wisdom, Minangkabau culture, Baralek Gadang, traditional wedding
Abstract
The research aimed to (1) describe the traditional Minangkabau Baralek Gadang marriage; (2) analyze the procedures for the Minangkabau traditional wedding ceremony Baralek Gadang; (3) analyze the values of local wisdom in the traditional Minangkabau wedding Baralek Gadang. The research method applied was qualitative research, which was a literature study. Sources of data were books, journals, and internet sites related to the selected topic. The research data source consisted of books and journals about local wisdom of the Minangkabau culture in the customary marriage of Baralek Gadang. Data collection was carried out using documentation techniques, looking for data about things or variables in the form of notes, books, papers or articles, and journals. The data analysis technique used in the research was the content analysis method. The results show that (1) customary marriage in the Minangkabau community is identical with the existence of traditional ceremonies, which have many unique things and some rules that must be obeyed both based on customary provisions and Islamic teachings. The traditional wedding procession in Minangkabau custom has several conditions that must be carried out before getting married. (2) The procedures for the traditional Minangkabau Baralek Gadang wedding ceremony include the preparation for the wedding, the implementation of the wedding, and the implementation after the wedding ceremony. (3) The values of local wisdom contained in Minangkabau Baralek Gadang customary marriages include religious values, social values, knowledge values, language values, and artistic values.
References
Affandy, S. (2019). Penanaman nilai-nilai kearifan lokal dalam meningkatkan perilaku keberagaman peserta didik. Atthulab: Islamic Religion Teaching and Learning Journal, 2(2), 69-93. https://doi.org/https://doi.org/10.15575/ath.v2i2.3391.
Alif, M. (2016). Komunikasi antar budaya dalam pernikahan adat Minangkabau di kota Banjarbaru. Metacommunication: Journal of Communication studies, 1(1), 1-19. https://doi.org/http://dx.doi.org/10.20527/mc.v1i1.4670.
Alma, B. (2010). Pembelajaran studi sosial. Bandung: Alfabeta.
Amir, M. (2011). Adat Minangkabau pola dan tujuan hidup orang Minang. Jakarta: Mutiara Sumber Widya.
Ardillah, N. (2019). Communication activities in maresek to prepare the wedding customs of the Minang (Ethnography of communication tradition of indigenous maresek Minang Bukittinggi nagari Salo). JOM FISIP, 6, 1-14.
Asmaniar, A. (2018). Perkawinan adat Minangkabau. Binamulia Hukum, 7(2), 131-140. https://doi.org/10.37893/jbh.v7i2.23.
Elia, S. (2016). Pemaknaan prosesi baralek nagari Padang (Studi etnografi komunikasi pada masyarakat Minangkabau kota Padang, Sumatera Barat (Thesis). Tangerang: Universitas Multimedia Nusantara.
Firdaus, D. R. S., Djuara, L., Susanto, D., & Soetarto, E. (2018). Potrait of the Minangkabau culture according to Hofstede's six cultural dimensions. Sodality: Jurnal Sosiologi Pedesaan, 6(2), 121-130. https://doi.org/https://doi.org/10.46937/18202030330.
Gustin, N. Y., Baidar., & Elida. (2016). Makna juadah pada acara manjalang mintuo di nagari Lubuk Pandan kabupaten Padang Pariaman. Home Economic and Tourism, 12(2), 1-25.
Hastuti, E., & Oswari, T. (2016). Budaya pernikahan masyarakat Minang rantau di Jakarta. UG Jurnal, 10(8), 1-11.
Hati, P. C. (2018). Dakwah pada masyarakat Minangkabau (Studi kasus pada kaum Padri). Islamic Communication Journal, 3(1), 105-120. https://doi.org/10.21580/icj.2018.3.1.2681.
Janosik, S. M. (2005). Adat dan upacara perkawinan daerah Sumatera Barat. NASPA Journal, 42(4), 32-40. https://doi.org/10.1017/CBO9781107415324.004.
Koentjaraningrat. (1990). Kebudayaan mentalitas dan pembangunan. Jakarta: Gramedia Pustaka Utama.
Krippendorff, K. (2013). Content analysis an introduction to its methodology (2nd Ed.). California: Sage Publications, Inc.
Makmur, T., & Dastina, W. (2018). Cultivating local wisdom in character education: Lessons from family education values of Indonesian traditional ceremony. Walisongo: Jurnal Penelitian Sosial Keagamaan, 26(2), 417-444. https://doi.org/10.21580/ws.26.2.2753.
Navis, A. A. (1984). Alam takambang jadi guru: Adat dan kebudayaan Minangkabau. Jakarta: Grafiti Pers.
Nofiardi. (2018). Perkawinan dan baganyi di Minangkabau: Analisis sosiologis kultural dalam penyelesaian perselisihan. Al-Ihkam Jurnal Hukum & Pranata Sosial, 13(1), 49-72. https://doi.org/10.19105/al-ihkam.v13i1.1613.
Putra, D. E., & Iskandar, D. (2019). Kontruksi makna tradisi adat baralek nagari Payakumbuh. Prosiding Jurnalistik, 5(2), 131-141. https://doi.org/http://dx.doi.org/10.29313/.v0i0.17326.
Rahyono. (2009). Kearifan budaya dalam kata. Jakarta: Wedatama Widyasastra.
Sitompul, R. (2017). Perkawinan bajapuik dan konsekwensinya dalam keluarga Minang. JPPUMA: Jurnal Ilmu Pemerintahan Dan Sosial Politik Universitas Medan Area, 5(1), 9-14. https://doi.org/10.31289/jppuma.v5i1.997
Sumardi, A. (2017). Nilai budaya panibo dalam adat perkawinan di Minangkabau. Jurnal Sasindo Unpam, 4(1), 17-25. http://dx.doi.org/10.32493/sasindo.v4i1.%25p.
Suwardani, N. P. (2015). Pewarisan nilai-nilai kearifan lokal untuk memproteksi masyarakat Bali dari dampak negatif globalisasi. Journal of Bali Studies, 5(2), 247-264.
Sylvia., Syahrel., & Marzam. (2014). Struktur penyajian malam bainai pada pesta perkawinan di kota Padang. Sendra Tasik, 2(3), 71-78.
Tanjung, H. T. (2017). Implementasi tata cara perkawinan adat Minangkabau di Sumatera Barat (Studi: di kabupaten Dharmasraya, Padang). Semarang: Universitas Islam Sultan Agung.
Trimilanda, A. S., & Desriyeni. (2018). Purwarupa ensiklopedi adat perkawinan Minangkabau. Jurnal Ilmu Informasi Perpustakaan Dan Kearsipan, 7(1), 205-212. https://doi.org/https://doi.org/10.24036/100978-0934.
Zed, M. (2008). Metode penelitian kepustakaan. Jakarta: Yayasan Obor Indonesia.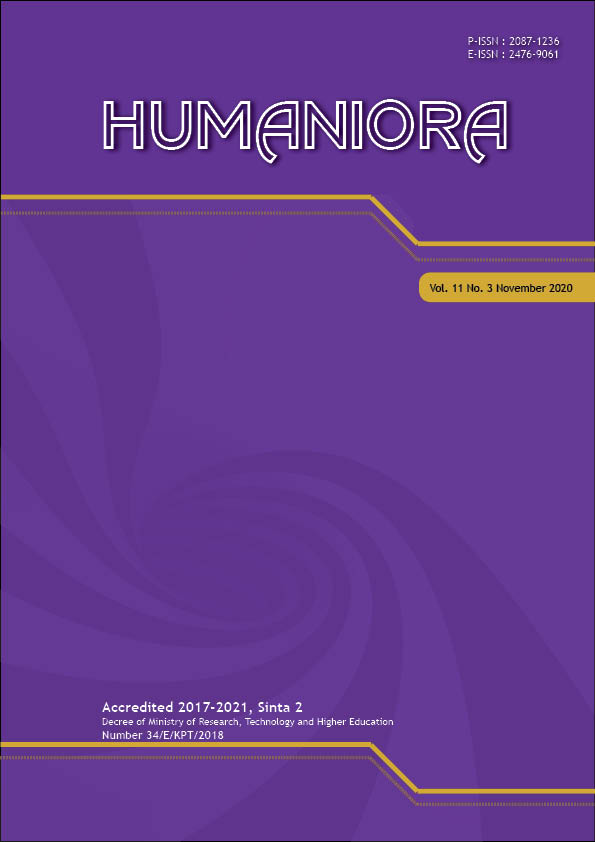 Downloads
License
Copyright (c) 2020 Helzi Ramanta, Samsuri Samsuri
This work is licensed under a Creative Commons Attribution-ShareAlike 4.0 International License.
Authors who publish with this journal agree to the following terms:
a. Authors retain copyright and grant the journal right of first publication with the work simultaneously licensed under a Creative Commons Attribution License - Share Alike that allows others to share the work with an acknowledgment of the work's authorship and initial publication in this journal.
b. Authors are able to enter into separate, additional contractual arrangements for the non-exclusive distribution of the journal's published version of the work (e.g., post it to an institutional repository or publish it in a book), with an acknowledgment of its initial publication in this journal.
c. Authors are permitted and encouraged to post their work online (e.g., in institutional repositories or on their website) prior to and during the submission process, as it can lead to productive exchanges, as well as earlier and greater citation of published work.
USER RIGHTS
All articles published Open Access will be immediately and permanently free for everyone to read and download.  We are continuously working with our author communities to select the best choice of license options, currently being defined for this journal as follows: Creative Commons Attribution-Share Alike (CC BY-SA)