Human Rights Due Diligence (HRDD) and Human Rights Impact Assessment (HRIA) Best Practices to Corporate Shared Value (CSV): A Case of British Petroleum Tangguh Project In Papua
Keywords:
Human Rights Due Diligence best practices, Human Rights Impact Assessment, Corporate Shared Value, sustainable development
Abstract
The Tangguh Liquefied Natural Gas (LNG) Project is a planned natural gas development project located in the remote area of Berau-Bintuni Bay in Papua Province, Indonesia. British Petroleum (BP) Tangguh project aims to
be the pioneer in producing natural gas. It can be concluded that BP contributes an innovative approach, bearing in mind to sustainable development, cultural preservation and biodiversity conservation. Therefore, in each of its corporate actions, BP always integrates the value of community, partnership, consultation and corporate responsibility. It is mentioned that through experience and observation, BP as an extractive company, have
estimated the costs of not finding a better mechanism to adjust to social challenges can be higher than the costs of the uncertainties inherent in the trial of new ideas. However, according to international Non-Governmental
Organization (NGO), Down to Earth, BP has conducted a series of human rights violations by exploiting natural resources in Papua and restricting Papuans in enjoying their fundamental human rights. If only the BP keeps this Tangguh project in line with its aim to accommodate concerns from the affected surroundings, thus, will surely bring positive changes in BP's corporate shared value.
References
Ajayi, D. D., Okunola, R. A., & Aiyede, E. R. (2012).
Liquefied Natural Gas (LNG), environment and the society. E3 J. Environ. Res. Manage, 3(6), 114.
Aust, H. P. (2014). The UN Human Rights Due Diligence
Policy: An effective mechanism against complicity of peacekeeping forces?. Journal of Conflict and Security Law, 20(1), 61-73.
Bockstette, V. A. (2011). Creating shared value: A how-to
guide for the new corporation (R) evolution. New York: Series Creating Shared Value.
BP Berau Ltd. (2005). Tangguh LNG Project in Indonesia,
summary environmental impact assessment.
BP Berau Ltd. (2006). Land acquisition and resettlement
plan.
BP Indonesia. (2010, May 12). Tangguh LNG.
Retrieved March 10th, 2014, from http://
www. b p . c o m / s e c t i o n g e n e r i c a r t i c l e .
do?categoryId=9004779&contentId=7008759
BP. (2003). Human Rights Impact Assessment of the proposed Tangguh LNG project: Bp response. Papua: Series Human Rights Impact Assessment of the proposed Tangguh LNG project.
Cook. (2010). ADB 'investing in Papua: The dual challenges
of governance and development'. Sydney: Center for
Non-Traditional Security Studies, NTS Perspective.
Courvisanos, M. B. (2010). Bp in Papua: A chance for
development or the return of the resource curse?
Retrieved March 10, 2014, from http://ses.library.
usyd.edu.au/bitstream/2123/7915/1/thesis%20final.pdf
Down To Earth. (2003). 'More doubts emerge over Bp's
Tangguh Project'. Sydney: 57 DTE.
Down To Earth. (2009). 'NGOs accused of 'crying wolf'
over Tangguh Human Rights Risks'. Sydney: 82 DTE.
Friends of the Earth Asia Pacific. (August, 2009). Climate
impacts of the ADB's business: How the Asian Development Bank finances climate change. Retrieved from http://www.foei.org/resources/publications/publications-by-subject/climatejustice-energy-publications/how-the-asiandevelopment-bank-finances-climate-change
Harrison, J. (2011). Human rights measurement: Reflections
on the current practice and future potential of Human Rights Impact Assessment. Journal of Human Rights Practice, 3(2), 162-187.
International Council on Mining and Metals. (March, 2012). Human rights in the mining and metal industry, integrating Human Rights Due Diligence into corporate risk management processes. Sydney.
Kreckova, Z. (2015). Corporate response to concept of shared value. European Scientific Journal, 11(22),36-45.
Lapiņa, I., Borkus, I., & Stariņeca, O. (2012). Corporate
Social Responsibility and creating shared value: Case of Latvia. International Journal of Social, Behavioral, Educational, Economic, Business and Industrial Engineering, 6(8), 2228-2234.
Mariano, C. (2000). Case study: The method (2nd ed.).
Sudbury, MA: Jones and Bartlett Publishers.
Massarani, T. F., Drakos, M. T., & Pajkowska, J. (2007).
Extracting corporate responsibility: Towards a Human Rights Impact Assessment. Cornell International Law Journal, 40(1), 135.
Sherman, J., & Lehr, A. (2010). Human Rights Due Diligence: Is it too risky. Corporate Social Responsibility Initiative Working Paper, 55.
Silo, A. (2016). Develop Papua with Flakes of Spirit: Special autonomy authority. Journal of Social and Development Sciences, 7(1), 63-72.
Smith, G. A. (2002). Human Rights Assessment of the proposed Tangguh LNG project, summary of recommendation and conclusion. Retrieved from http://www.ideaspaz.org/tools/download/47408
Tjia-Dharmadi, C. (2006, October 1). Gas landmark, Indonesia's first project under the new oil and gas regime. Retrieved March 10th, 2014, from www.lw.com/thoughtLeadership/gas-landmark-indonesia
Vidal, J. (2008). Shattered illusions. Sydney: Series Shattered Illusions, Trans.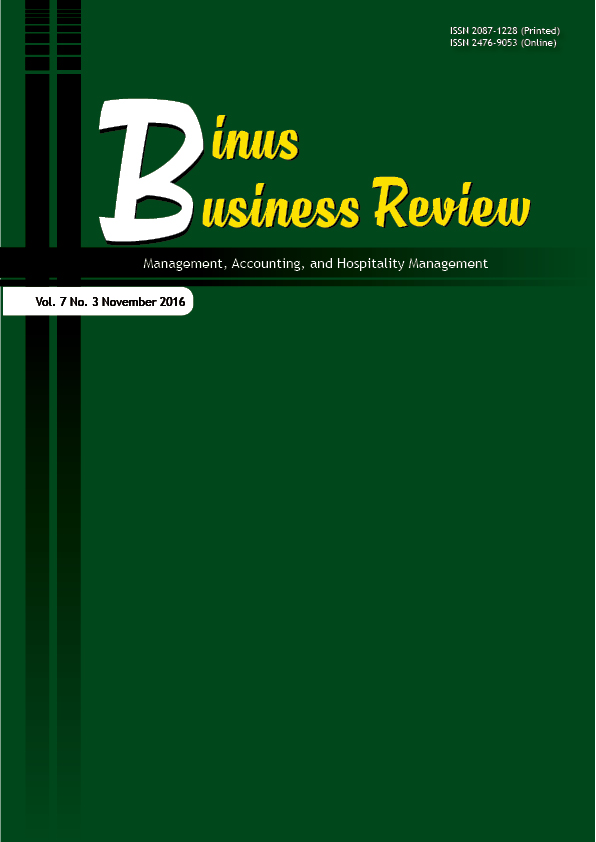 Downloads
License
Authors who publish with this journal agree to the following terms:
a. Authors retain copyright and grant the journal right of first publication with the work simultaneously licensed under a Creative Commons Attribution License - Share Alike that allows others to share the work with an acknowledgment of the work's authorship and initial publication in this journal.
b. Authors are able to enter into separate, additional contractual arrangements for the non-exclusive distribution of the journal's published version of the work (e.g., post it to an institutional repository or publish it in a book), with an acknowledgment of its initial publication in this journal.
c. Authors are permitted and encouraged to post their work online (e.g., in institutional repositories or on their website) prior to and during the submission process, as it can lead to productive exchanges, as well as earlier and greater citation of published work.
USER RIGHTS
 All articles published Open Access will be immediately and permanently free for everyone to read and download.  We are continuously working with our author communities to select the best choice of license options, currently being defined for this journal as follows: Creative Commons Attribution-Share Alike (CC BY-SA)
Abstract 823 . PDF downloaded 416 .