The Effectiveness of Positive Feedback in Teaching Speaking Skill
Keywords:
feedback, teaching, speaking skill
Abstract
The research was aimed at finding out the students' responses and perceptions toward the corrective feedback given in teaching speaking activity. The research applied quantitative methods by sending questionnaires to 70 students. The students' responses and perceptions for teacher's corrective feedback indicated that students think their spoken error should be corrected. In addition, the students want their teacher focus more on. They also agree if their friends should correct their error. The most popular corrective feedbacks in teaching speaking are the explicit correction, elicitation, and repetition. They have an effective function in detecting the students' mispronunciation and low accuracy and fluency. The other corrective feedback like implicit correction, recast, clarification request, and metalinguistic feedback are not favored because the percentage is lower than other corrective feedback. It indicates that not all of corrective feedback is effectively used in speaking.
References
Abdul Razak, N., Saeed, M., & Ahmad, Z. (2013). Adopting Social Networking Sites (Snss) as Interactive Communities Among English Foreign Language (EFL) Learners in Writing: Opportunities And Challenges. English Language Teaching, 6(11), 187–198. http://doi.org/10.5539/elt.v6n11p187
Abedi, R., Latifi, M., & Moinzadeh, A. (2010). The Effect of Error Correction Vs. Error Detection on Iranian Pre-Intermediate EFL Learners' Writing Achievement. English Language Teaching, 3(4), 168-174. Retrieved from http://www.ccsenet.org/elt
Alghazo, K., Abdelrahman, M. B., & Qbeitah, A. A. (2009). The Effect of Teachers' Error Feedback On AL-Hussein Bin Talal University Students' Self-Correction Ability. European Journal of Social Sciences, 12(1), Retrieved from https://scholar. google.co.id/scholar
Arikunto, S. (2012). Dasar-dasar Evaluasi Pendidikan. Jakarta: Bumi Aksara
Ayedh, A., & Khaled, E. (2011). EFL Teachers' Feedback To Oral Errors in EFL Classroom: Teachers perspectives. Arab World English Journal, 2(1), 214-232.
Butler, A. (2007). The Effect of Type And Timing of Feedback On Learning From Multiple-Choice Tests. Journal of Experimental Psychology: applied, 13(4), 273-281. Retrieved from http://psycnet.apa. org/journals/xap/13/4/273/ doi: 10.1037/1076-898X.13.4.273
Chu, R. (2011). Effects of Teacher's Corrective Feedback on Accuracy in the Oral English of English-Majors College Students. Theory and Practice in Language Studies, 1(5), 454-459. Retrieved from http://ojs. academypublisher.com/index.php/tpls/article/view/4691 doi:10.4304/tpls.1.5.454-459
Creswell, J. W. (2009). Research Design: Qualitative, Quantitative, and Mixed Methods Approaches. California: SAGE publication.
Ellis, R., Loewen, S., & Erlam, R. (2006). Implicit and Explicit
Corrective Feedback and The Acquisition of L2 Grammar. Studies in Second Language Acquisition, 28(2), 339-368. Retrieved from http://journals. cambridge.org/abstract_S0272263106060141
Gamlem, S., & Smith, K. (2013). Student Perceptions of Classroom Feedback. Assessment in Education: Principles, Policy & Practice, 20(2), 150-169. Retrieved from http://www.tandfonline.com/doi/abs/10.1080/0969594X.2012.749212
Kazem, R. (2005). The Effect of Teachers' Feedback on The Students' Ability to Self-Edit in L2 Writing Classes-by Rola Ali Kazem. Retrieved from http://scholarworks.aub.edu.lb/handle/10938/6825
Keizer, E., Albakry, M., & Weijer, J. Van De. (2007). English Language. Year's Work in English, 86(1). Retrieved from http://ywes.oxfordjournals.org/content/86/1/1.1.short
Lightbown, P. (2000). Anniversary Article. Classroom SLA
Research and Second Language Teaching. Applied Linguistics, 21(4), 431-462. Retrieved from http://applij.oxfordjournals.org/content/21/4/431.short
Long, M. (1996). The Role of the Linguistic Environment in
Second Language Acquisition. In Ritchie, W. C., & Bahtia, T. K. (eds.), Handbook of second language acquisition (pp. 413-68). New York: Academic Press.
Lyster, R., & Ranta, L. (2013). Counterpoint Piece: The Case for Variety in Corrective Feedback research. Studies in Second Language Acquisition, 35(1), 167-184. Retrieved from http://journals.cambridge.org/ abstract_,doi: 10.1017/S027226311200071X
Pan, Y. (2010). The Effect Of Teacher Error Feedback On The Accuracy Of EFL Student Writing. TEFLIN Journal, 21(1), 57-77. Retrieved from http://www. journal.teflin.org/index.php/journal/article/view/33
Saeed, A.N. (2010). School of Humanities and Social Sciences. Retrieved from http://dar.aucegypt.edu/handle/700, doi 10.5539/elt.v6n11p187
Yoshida, R. (2008). Teachers' Choice and Learners' Preference of Corrective Feedback Types. Language Awareness. 17(1), 78-93. Retrieved from http://
www.tandfonline.com/doi/abs/10.2167/la429.0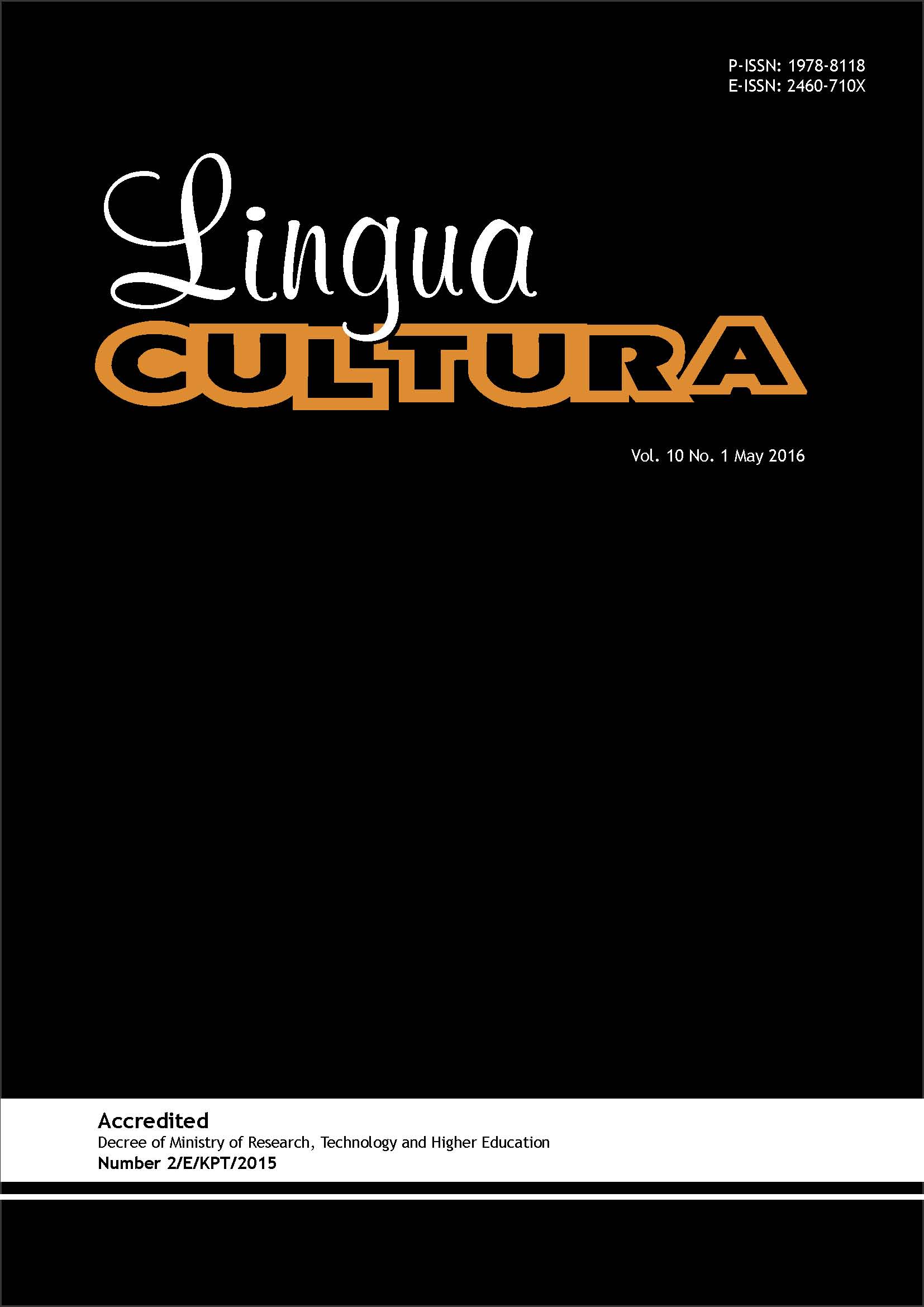 Downloads
License
Authors who publish with this journal agree to the following terms:
a. Authors retain copyright and grant the journal right of first publication with the work simultaneously licensed under a Creative Commons Attribution License - Share Alike that allows others to share the work with an acknowledgment of the work's authorship and initial publication in this journal.
b. Authors are able to enter into separate, additional contractual arrangements for the non-exclusive distribution of the journal's published version of the work (e.g., post it to an institutional repository or publish it in a book), with an acknowledgment of its initial publication in this journal.
c. Authors are permitted and encouraged to post their work online (e.g., in institutional repositories or on their website) prior to and during the submission process, as it can lead to productive exchanges, as well as earlier and greater citation of published work.
USER RIGHTS
All articles published Open Access will be immediately and permanently free for everyone to read and download.  We are continuously working with our author communities to select the best choice of license options, currently being defined for this journal as follows: Creative Commons Attribution-Share Alike (CC BY-SA)
Abstract 3157 . PDF downloaded 1589 .