Short Dance Film: Construction of the Arts and Design Project Subject during COVID-19 Pandemic
Keywords:
Short Dance Film, Arts and Design Project, Collaborative Learning
Abstract
This research discusses about short dance film as product of Arts and Design Project subject at FPSD Universitas Pendidikan Indonesia during covid-19 pandemic. The importance of a collaborative learning model for this subject, particularly the collaboration between two disciplines, dance and film, has emerged the notion to create an art product. This research aimed to create dance film product as a form of student's constructive idea. With the participatory action research method, the data were collected and validated to be analysed and then embodied in form of dance film product. The research was applied to 53 students in collaboration between Department of Dance Education and Film and Television Study Program, divided into 8 small groups in which each consisted of 6 to 7 members. Action stages of this research were: 1) Observation and analysis; 2) Collection of ideas and notions in form of script; 3) Testing; 4) Shooting; 5) Product. This research found that: 1) Through a collaborative learning model, the subject of Arts and Design Project could be implemented to create a dance film product, short dance film; and 2) during covid-19 pandemic, collaborative learning could enable students to keep productive to create product of their learning result. As an advantages, this research result can be used as a learning sample of production-based subjects during the pandemic where the learning and teaching activity should be done at home.
Dimensions
References
Aguskin, L., & Maryani, M. (2020). Investigating the Use of Project-Based Learning in Enhancing Indonesian University Students' Cultural Knowledge. Humaniora, 11(3), 203–210. https://doi.org/10.21512/humaniora.v11i3.6645
Alexander, G., & van Wyk, M. M. (2014). Does cooperative learning as a teaching approach enhances teaching and learning in integrated culturally diverse school settings? An exploratory study. Mediterranean Journal of Social Sciences, 5(2), 689–698. https://doi.org/10.5901/mjss.2014.v5n2p689
Burke, A. (2011). How To Use Groups Effectivley. The Journal of Effective Teaching, 11(2), 87–95. Retrieved from https://uncw.edu/jet/articles/vol11_2/burke.pdf
Candela, A., Rockwell, E., & Coll, C. (2004). What in the World Happens in Classrooms? Qualitative Classroom Research. European Educational Research Journal, 3(3), 692–713. https://doi.org/10.2304/eerj.2004.3.3.10
Giddens, A. (2010). Teori Strukturasi. Yogyakarta: Purtaka Pelajar.
Handayaningrum, W., Tutuko, D., & Suwahyono, A. (2019). The Arts Learning Model of BPK2 (Creative Work Practice Learning) Activities. Harmonia: Journal of Arts Research and Education, 19(1), 62–70. https://doi.org/10.15294/harmonia.v19i1.23626
Hsu, S. (2008). Introduction to Dance of the Imagination for Children Education. Online Submission, 5(9), 42–49.
Indriwati, S. E., Susilo, H., & Hermawan, I. M. S. (2019). Improving students' motivation and collaborative skills through Remap Jigsaw learning combined with modelling activities. Jurnal Pendidikan Biologi Indonesia, 5(2), 177–184. https://doi.org/10.22219/jpbi.v5i2.7888
Jacobs, J. (2017). Cooperative Learning Strategies Principles And Techniques. James Cook University Singapore, pp. 1–9. https://doi.org/10.37376/1570-000-023-005
Jones, S. (2005). MTV: The medium was the message. Critical Studies in Media Communication, 22(1), 83–88. https://doi.org/10.1080/0739318042000333734
Kamardin, E. (2012). Short Films : Dispersive Effects of Clip Thinking Evgeny Kamardin Master ' s thesis in Digital Culture Department of Art and Culture Studies University of Jyväskylä , Finland. University of Jyväskylä, Finland.
Kaplan, J. J. (2012). Turning Followers into Dollars: The Impact of Social Media on a Movie's Financial Performance. Undergraduate Economic Review, 9(1), 10. Retrieved from http://digitalcommons.iwu.edu/uer/vol9/iss1/10
Kopzhassarova, U., Akbayeva, G., Eskazinova, Z., Belgibayeva, G., & Tazhikeyeva, A. (2016). Enhancement of students' independent learning through their critical thinking skills development. International Journal of Environmental and Science Education, 11(18), 11585–11592.
Laal, M. (2013). Positive Interdependence in Collaborative Learning. Procedia - Social and Behavioral Sciences, 93(October 2013), 1433–1437. https://doi.org/10.1016/j.sbspro.2013.10.058
Laksmi Kusuma Wardani. (2004). Desain Mebel Dalam Pendidikan Seni Dan Desain. Dimensi Interior, 2(2), 134–146. Retrieved from http://puslit2.petra.ac.id/ejournal/index.php/int/article/view/16290
Laksono, Y. T. (2017). Penerapan Aplikasi Fruity Loops sebagai Media Pembelajaran Penciptaan Komposisi dan Aransemen Tata Suara. Jurnal Studi Komunikasi (Indonesian Journal of Communications Studies), 1(3), 253–261. https://doi.org/10.25139/jsk.v1i3.337
Putri, M. R. (2020). Reflection on Technology-Enhanced Learning in Research Based Teaching Method Implementation. Humaniora, 11(1), 45. https://doi.org/10.21512/humaniora.v11i1.6363
Raja, R., & Nagasubramani, P. C. (2018). Impact of modern technology in education. Journal of Applied and Advanced Research, 3(S1), 33. https://doi.org/10.21839/jaar.2018.v3is1.165
Samdanis, M. (2016). The impact of new technology on pilot workload. In Art Busines Today (Jos Hackfo). https://doi.org/10.4271/861773
Saputra, H., & Anwar, C. R. (2019). Digital Dan Pengantar Sinematografi: Buku Ajar Yang Bercerita. Jurnal Komunikasi Hasil Pemikiran Dan Penelitian, 5(1), 232–246.
Shi, W., & Han, L. (2019). Promoting Learner Autonomy Through Cooperative Learning. English Language Teaching, 12(8), 30. https://doi.org/10.5539/elt.v12n8p30
Srinivasan, J., Com, M., & Phil, M. (2017). Teaching & Learning in the Digital Era. Journal of Science, Humanities, Management and Technology, 3(3), 10–17.
Suzanne F. Jackson. (2008). A Participatory Group Process to Analyze Qualitative Data. Progress in Community Health Partnerships: Research, Education, and Action, 2(2), 161–170. https://doi.org/10.1353/cpr.0.0010
Wedin, Å. (2010). Classroom interaction: Potential or problem? The case of Karagwe. International Journal of Educational Development, 30(2), 145–150. https://doi.org/10.1016/j.ijedudev.2009.03.007
Weitze, C. L., & Ørngreen, R. (2014). The global classroom model simultaneous campus- and home-based education using videoconferencing. Electronic Journal of E-Learning, 12(2), 215–226.
Zamani, M. (2016). Cooperative learning: Homogeneous and heterogeneous grouping of Iranian EFL learners in a writing context. Cogent Education, 3(1), 1–11. https://doi.org/10.1080/2331186X.2016.1149959
Zambrano, J., Kirschner, F., Sweller, J., & Kirschner, P. A. (2019). Effects of group experience and information distribution on collaborative learning. Instructional Science, 47(5), 531–550. https://doi.org/10.1007/s11251-019-09495-0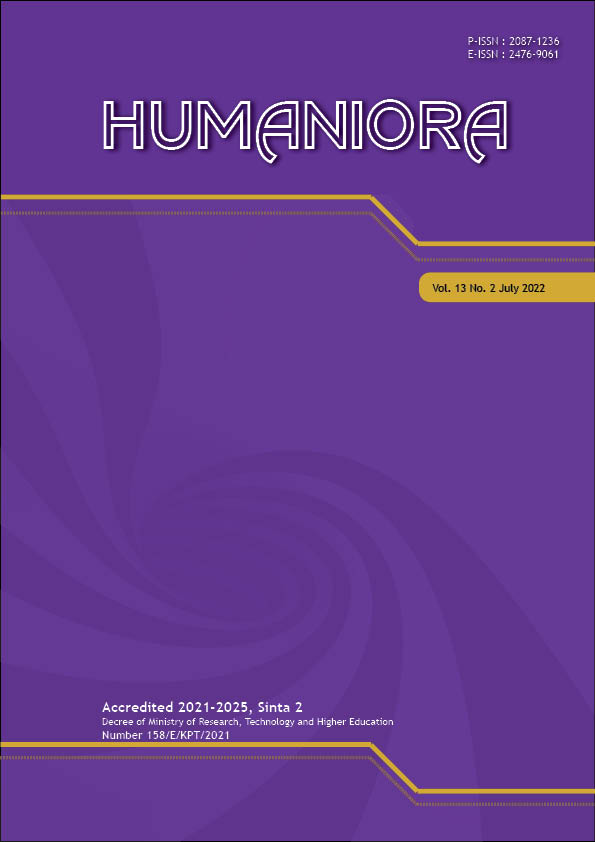 License
Copyright (c) 2022 hery supiarza
This work is licensed under a Creative Commons Attribution-ShareAlike 4.0 International License.
Authors who publish with this journal agree to the following terms:
a. Authors retain copyright and grant the journal right of first publication with the work simultaneously licensed under a Creative Commons Attribution License - Share Alike that allows others to share the work with an acknowledgment of the work's authorship and initial publication in this journal.
b. Authors are able to enter into separate, additional contractual arrangements for the non-exclusive distribution of the journal's published version of the work (e.g., post it to an institutional repository or publish it in a book), with an acknowledgment of its initial publication in this journal.
c. Authors are permitted and encouraged to post their work online (e.g., in institutional repositories or on their website) prior to and during the submission process, as it can lead to productive exchanges, as well as earlier and greater citation of published work.
USER RIGHTS
All articles published Open Access will be immediately and permanently free for everyone to read and download.  We are continuously working with our author communities to select the best choice of license options, currently being defined for this journal as follows: Creative Commons Attribution-Share Alike (CC BY-SA)
Abstract 107 .