The 4Cs Learning Model in Teacher Professional Development Program
Keywords:
Collaboration, Communication, Critical thinking, Creativity, Technology
Abstract
The study aims to analyze the effectiveness of 4Cs models (communication, collaboration, critical thinking, and problem-solving, and creativity and innovation) in improving the performance of teachers in the 21st-century era. The development of technology in the era, especially in the way of learning of students, is responded to lately by schools and teachers. Using the qualitative case study, the researchers analyze the professional development program in a school using the 4Cs model. The study got the result that the model of 4Cs gives enthusiasm and deep impression to teachers in their classroom activities accelerates the competences of teachers in using technology and shows the level of importance of the model: communication, then creativity, collaboration, and critical thinking. The research has limitations in assessing the performance of students who were taught by trained teachers. So, further study is proposed to analyze the performance of students regarding the 4Cs competences.
References
Cleveland-Innes, M., Emes, C., and Ellard, J. (2001). On Being a Social Change Agent in A Reluctant Collegial Environment. Planning for Higher Education, 29(4), 25–33.
Dede, C. Comparing frameworks for 21st century skills. 21st century skills: Rethinking how students learn, 20, p.51-76, 2010.
Dilley, Anna, et al. "What we know about critical thinking." Partnership For 21st Century Learning, 2015.
Doering, A., Veletsianos, G., Scharber, C., & Miller, C. (2009). Using the technological, pedagogical, and content knowledge framework to design online learning environments and professional development.
Journal of Educational Computing Research, 41(3), 319–346. https://doi.org/10.2190/EC.41.3.d
Garet, M., Porter, A., Desimone, L., Birman, B., & Yoon, K. What makes professional development effective? Analysis of a national sample of teachers. American Education Research Journal, 38(3), 915–945, 2001.
Goo, S. K. (2015). The skills Americans say kids need to succeed in life. Retrieved from http://www.pewresearch.org/fact-tank/2015/02/19/skills-for-success retrieved Feb 19, 2015.
Hussin, A. A. (2018). Education 4 . 0 Made Simple : Ideas For Teaching. International Journal of Education & Literacy Studies, 6(3), 92–98. https://doi.org/DOI: 10.7575/aiac.ijels.v.6n.3p.92
Kaufman, I. (2011, October 24). Are You a Digital Alien, Digital Immigrant, or Digital Native? ...Marketing to the Digital WHO... Social Media Today. Retrieved from https://www.socialmediatoday.com/content/are-you-digital-alien-digital-immigrant-or-digital-native-marketing-digital-who
Kahneman, D. Thinking, fast and slow. New York: Farrar, Straus and Giroux, 2011.
Kay, Ken. "Becoming a 21st Century School or District: Use the 4Cs to Build Professional Capacity (Step 4 of 7)." Edutopia, George Lucas Educational Foundation, www.edutopia.org/blog/21st-century-professional-development-key-kay.ic retrieved 29 Sept. 2011.
Kessler, Aaron, et al. "The technological pedagogical content knowledge (TPACK) framework: Lineages of the first ten years of research: Part 1." Society for Information Technology & Teacher Education International Conference. Association for the Advancement of Computing in Education (AACE), 2017.
Kuhn, D. Thinking together and alone. Educational Researcher, 44, p. 46-53,2015.
Levenburg, N., & Howard, M. (1998). "Distance learning: Implications for higher education in the 21st century. The Technology Source, 11.
Louis, R.C. A case study exploring technology use and incorporation of 21st century skills in elementary classrooms. Unpublished dissertation, University of Boston, 2012.
OECD. (2016). Country note – results from PISA 2015: Indonesia.
Oecd, 1–8. Retrieved from https://www.oecd.org/pisa/PISA-2015-Indonesia.pdf
P21.org "AMA 2010 Critical Skills Survey: Executive Summary."
P21.org. American Management Association, 15 Apr. 2010. Web.
Retrieved 16 May 2011.
P21.org. (2018). Framework for 21st Century Learning - P21. Retrieved October 24, 2018, from http://www.p21.org/our-work/p21-framework
Park, J. Y. (2011). Design education online: Learning delivery and evaluation. International Journal of Art and Design Education, 30(2), 176–187. https://doi.org/10.1111/j.1476-8070.2011.01689.x
Prensky, B. M. (2001). Digital Natives, Digital Immigrants, Do They Really Think Differently ?, 9(6).
Plucker, J., Clint Kennedy, and Anna Dilley. "What we know about collaboration." 4Cs Research. Washington DC: Partnership for 21st Century Learning (2015). publishing, http://www.elsevier.com/authors.html, 1999, Retrieved May 13, 2010.
Shute, V. J., & Becker, B. J. Innovative assessment for the 21st century. New York. NY: Springer-Verlag, 2010.
Vanderkam, L. (2013). Blended Learning: A Wise Giver's Guide to Supporting Tech-Assisted Teaching. Washington, D.C: The Philanthropy Roundtable.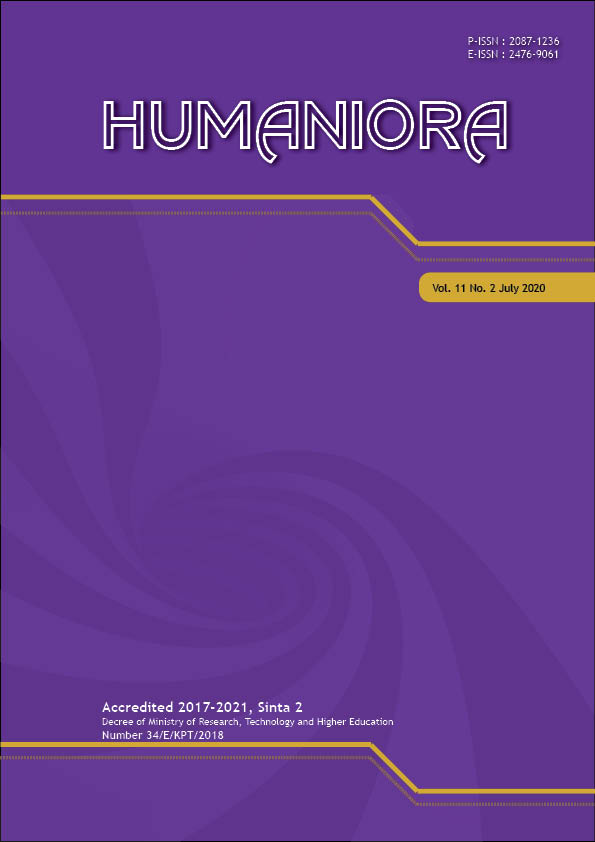 License
Copyright (c) 2020 Sunardi Sunardi
This work is licensed under a Creative Commons Attribution-ShareAlike 4.0 International License.
Authors who publish with this journal agree to the following terms:
a. Authors retain copyright and grant the journal right of first publication with the work simultaneously licensed under a Creative Commons Attribution License - Share Alike that allows others to share the work with an acknowledgment of the work's authorship and initial publication in this journal.
b. Authors are able to enter into separate, additional contractual arrangements for the non-exclusive distribution of the journal's published version of the work (e.g., post it to an institutional repository or publish it in a book), with an acknowledgment of its initial publication in this journal.
c. Authors are permitted and encouraged to post their work online (e.g., in institutional repositories or on their website) prior to and during the submission process, as it can lead to productive exchanges, as well as earlier and greater citation of published work.
USER RIGHTS
All articles published Open Access will be immediately and permanently free for everyone to read and download.  We are continuously working with our author communities to select the best choice of license options, currently being defined for this journal as follows: Creative Commons Attribution-Share Alike (CC BY-SA)