Visual Style of 21 Intelectual Property Right (IPR) Certified Lasem Batik Motifs as the Expression of Cultural Hybridity
Keywords:
visual style, lasem batik, lasem batik motifs, cultural hybridity
Abstract
The problem in this research derived from the fact that many Lasem batik entrepreneurs nowadays had limited knowledge of the novel characteristics of Lasem batik and hardly aware of its geographical indication. The research objective was to identify how the cultural hybridity of Chinese-Javanese culture and Lasem geographical environment were reflected by both the Tionghoa Peranakan-descent and Javanese-descent artists through the visual signs in the batik design. The purposive samples used were 21 Lasem batik motifs made by Tionghoa Peranakan-descent and Javanese-descent entrepreneurs which already IPR-certified. The method used was a compositional interpretation by interpreting each batik motif composition according to its content (subject matter), color, spatial organization, and expressive content (the combined effect of subject matter and visual form). The finding reveals that Lasem visual style hybridity is generally visible in: (1) the use of Chinese subject matter combined with Javanese motifs, (2) the use of Chinese subject matter combined with local Javanese isen-isen (texture), and (3) the rich use of red (from Chinese batik visual style) combined with brown (from Javanese batik visual style). This finding can be used as a reference guide for latter Lasem batik entrepreneurs to maintain the particular characteristics of Lasem batik while developing other batik motifs innovation.
References
Chan, C. S. (2015). Style and creativity in design. Switzerland: Springer International Publishing. doi: 10.1007/978-3-319-14017-9.
Kobayashi, S. (2009). The aim and method of the color image scale. Color Research & Application, 6(2), 93–107. https://doi.org/10.1002/col.5080060210
Lee, T. (2016). Defining the aesthetics of the Nyonyas' batik sarongs in the straits settlements, late nineteenth to early twentieth century. Asian Studies Review, 40(2), 173–191. https://doi.org/10.1080/10357823.2016.1162137.
Lestari, S. N., & Wiratama, N. S. (2019). Dari opium hingga batik: Lasem dalam "kuasa" Tionghoa abad XIXXX. Patrawidya: Seri Penerbitan Penelitian Sejarah dan Budaya, 19(3), 253–270. Retrieved from https://patrawidya.kemdikbud.go.id/index.php/patrawidya/article/view/100.
Lukman, C. C., Setyoningrum, Y., & Rismantojo, S. (2018). Indonesian Chinese visual language of 'Qilin' on Lasem batik altar cloth (Tok Wi). Journal of Arts and Humanities, 7(9), 84–94. https://doi.org/10.18533/journal.v7i9.1488.
Maulany, N. N., & Masruroh, N. N. (2017). Kebangkitan industri batik Lasem di awal abad XXI. Patrawidya, 18(1), 1–12.
McMullen, M. (2016). Intercultural design competence: A guide for graphic designers working across cultural boundaries. The International Journal of Visual Design, 10(3), 19–30. https://doi.org/10.18848/2325-1581/CGP/v10i03/19-30.
Nurhajarini, D. R., Purwaningsih, E., & Fibiona, I. (2015). Akulturasi lintas zaman di Lasem: Perspektif sejarah dan budaya (kurun niaga-sekarang). Yogyakarta:Kementerian Pendidikan dan Kebudayaan, Direktorat Jenderal Kebudayaan, Balai Pelestarian Nilai Budaya (BPNB) Yogyakarta.
Radford.edu. (n.d). The language of art: Representation, abstraction, line, amd color. Retrieved from https://www.radford.edu/rbarris/art216upd2012/artlanguageintro.html.
Rahmatullah, I. (2014). Perlindungan indikasi geografis dalam Hak Kekayaan Intelektual (HKI) melalui ratifikasi perjanjian Lisabon. Jurnal Cita Hukum, 2(2), 305-316. https://doi.org/10.15408/jch.v1i2.1470.
Sautier, D., Biénabe, E., & Cerdan, C. (2011). Geographical indications in developing countries. In E. Barham & B. Sylvander (Eds.), Labels of Origin for Food: Local Development, Global Recognition (pp. 138–153). https://doi.org/10.1079/9781845933524.0138.
Situngkir, H. (2009). The phylomemetics of batik. SSRN Electronic Journal, 1-9. https://doi.org/10.2139/ssrn.1481394
Steiner, H. (1995). Cross-cultural design: Communicating in the global marketplace (1st Ed.). London: Hong Kong University Press.
Walker, J. A. (2010). Desain, sejarah, budaya. Yogyakarta: Jalasutra. Retrieved from https://openlibrary.telkomuniversity.ac.id/pustaka/26387/desainsejarah-budaya-cet-1.html.
Zajko, M. (2012). Rose, Gillian, visual methodologies: An introduction to researching with visual materials. Canadian Review of Sociology/Revue Canadienne deSociologie, 49(4), 449–451. https://doi.org/10.1111/j.1755-618X.2012.01310.x.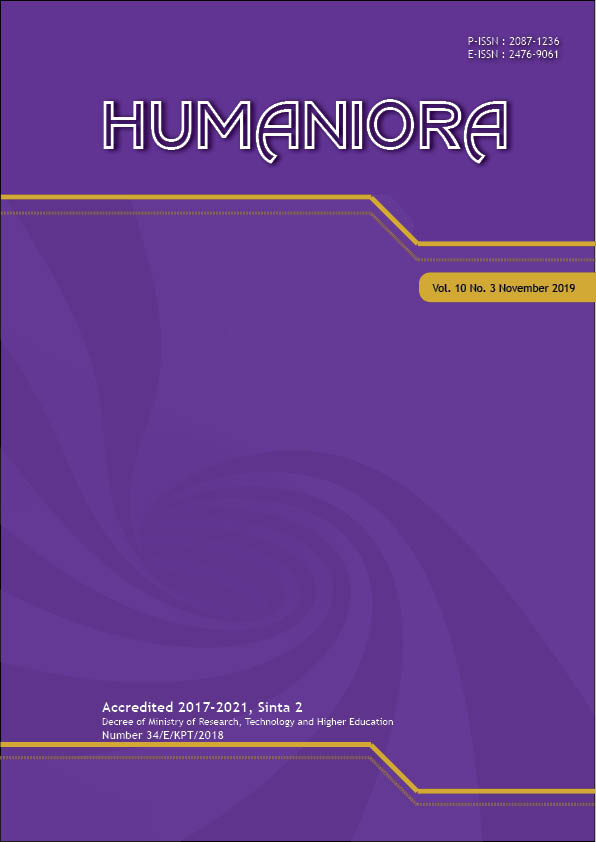 Downloads
License
Authors who publish with this journal agree to the following terms:
a. Authors retain copyright and grant the journal right of first publication with the work simultaneously licensed under a Creative Commons Attribution License - Share Alike that allows others to share the work with an acknowledgment of the work's authorship and initial publication in this journal.
b. Authors are able to enter into separate, additional contractual arrangements for the non-exclusive distribution of the journal's published version of the work (e.g., post it to an institutional repository or publish it in a book), with an acknowledgment of its initial publication in this journal.
c. Authors are permitted and encouraged to post their work online (e.g., in institutional repositories or on their website) prior to and during the submission process, as it can lead to productive exchanges, as well as earlier and greater citation of published work.
USER RIGHTS
All articles published Open Access will be immediately and permanently free for everyone to read and download.  We are continuously working with our author communities to select the best choice of license options, currently being defined for this journal as follows: Creative Commons Attribution-Share Alike (CC BY-SA)
Abstract 623 . PDF downloaded 123 .