ANALISIS PERBEDAAN TINGKAT PROFITABILITAS SEBELUM DAN SESUDAH PENGUNGKAPAN CSR (CORPORATE SOCIAL RESPONSIBILITY) PADA PERUSAHAAN DALAM INDUSTRI PERTAMBANGAN DAN FARMASI YANG TERDAFTAR DI BURSA EFEK INDONESIA
Keywords:
Corporate Social Responsibility, profitability
Abstract
The main purpose of the company used to gain maximum profits, now has changed with more attention to environmental and social aspects (triple bottom line) in order to create balance in the implementation. The research was conducted with the aim to analyze whether there are differences in the level of profitability as seen from the ratio of profitability, namely NPM (Net Profit Margin), ROA (Return on Assets) and ROE (Return On Equity) both before and after the disclosure of Corporate Social Responsibility. The sample used in this study is companies in the mining and pharmaceutical industries listed in the Indonesia Stock Exchange disclosing CSR in the period of 2003-2008 in the annual report or separate sustainability report. There are 10 samples taken by purposive sampling method, which meets the criteria. Data were analyzed using SPSS 16.0. Hypothesis testing is performed using paired two-sample test (paired sample t-test). The result of research indicates that there are no difference in profitability at the time before and after the disclosure of CSR. 
References
Agustin, C. P. (2011). Efek Penerapan Corporate Social Responsibility (CSR) Terhadap Tingkat Pofitabilitas, Pajak Penghasilan dan Biaya Operasi pada Perusahaan yang Terdaftar di Bursa Efek Indonesia, Jakarta: Universitas Pembangunan Nasional.
Ancok, D. (2005). Investasi Sosial. Jakarta: Pusat Penyuluhan Sosial.
Argumentasi Menentang Regulasi Dana CSR (II). Diakses tanggal Juni 24, 2012, dari
www.csrindonesia.com.
Bursa Efek Indonesia. (n.d.). Diakses Februari 2, 2012, dari http://www.idx.co.id/. Corporate Social Responsibility. (n.d.). Diakeses Februari 10, 2012, dari http://rosita.staff.uns.ac.id/2010/07/23/corporate-social-responsibility/.
Dunia Investasi. (n.d.). Diakses Februari 2, 2012, dari http://www.duniainvestasi.com/bei/.
Fraser, L. M., Ormiston, A. (2010). Understanding Financial Statements. New Jersey: Prentice Hall. Gitman, L. J. (2011). Principle of Managerial Finance. Pearson.
Harahap, S. S. (2008). Analisis Kritis Atas Laporan Keuangan. Jakarta: Raja Frafindo Persada. Ikatan Akuntan Indonesia. (2009). Standar Akuntansi Keuangan. Jakarta: Salemba Empat.
Istiqomah, L. (2011). Analisis Profitabilitas Perusahaan Sebelum dan Setelah Melaksanakan Program CSR (Corporate Social Responsibility) Pada Industri Telekomunikasi. Malang: Universitas Islam Negeri Malang.
Kasmir. (2009). Analisis Laporan Keuangan. Jakarta: Rajawali Pers.
Kuntari, Y., dan Sulistyani, A. (2007). Pengaruh Karakteristik Perusahaan Terhadap Pengungkapan Tanggung Jawab Sosial dalam Laporan Tahunan Perusahaan Indeks Letter Quality (LQ 45) Tahun 2005. ASET. Volume 9 Nomor 2. Agustus : 494-515.
Nurlela dan Islahudin. (2008). Pengaruh Corporate Social Responsibility terhadap Nilai Perusahaan dengan Prosentase Kepemilikan Manajemen sebagai Variabel Moderating. Simposium Nasional Akuntansi XI
Perbedaan Gross Margin, Operating Margin dan Net Margin (n.d.). Diakses Juni 23, 2012, dari http://tiaphari.com/2008/08/19/perbedaan-gross-margin-operating-margin-dan-net-margin/.
Priyatno, Duwi, (2010). Paham analisa statistik dengan SPSS. Jakarta: MediaKom.
Saidi, Z., dan Abidin, H. (2004). Menjadi Bangsa Pemurah: Wacana dan Praktek Kedermawanan
Sosial di Indonesia. Jakarta: Piramedia.
Sayekti, Y., dan Wondabio, L. S. (2007). Pengaruh CSR Disclosure terhadap Earning Response Coefficient (Suatu Studi Empiris pada Perusahaan yang Terdaftar di Bursa Efek Jakarta), Paper dipresentasikan pada Simposium Nasional Akuntansi IX,Unhas, Makassar.
Sugiyono. (2008). Metode Penelitian Kuantitatif, Kualitatif dan R&D. Bandung: Alfabeta.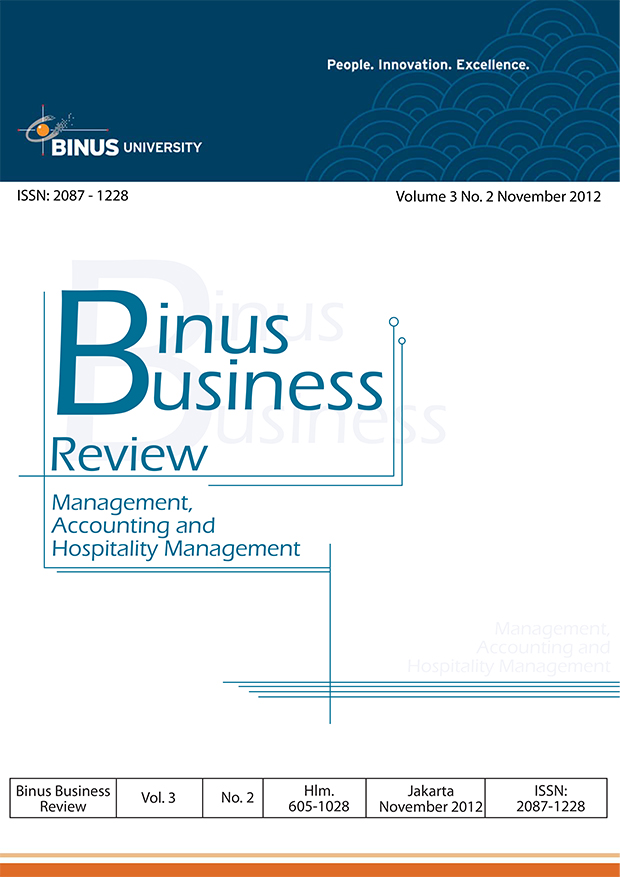 Downloads
License
Authors who publish with this journal agree to the following terms:
a. Authors retain copyright and grant the journal right of first publication with the work simultaneously licensed under a Creative Commons Attribution License - Share Alike that allows others to share the work with an acknowledgment of the work's authorship and initial publication in this journal.
b. Authors are able to enter into separate, additional contractual arrangements for the non-exclusive distribution of the journal's published version of the work (e.g., post it to an institutional repository or publish it in a book), with an acknowledgment of its initial publication in this journal.
c. Authors are permitted and encouraged to post their work online (e.g., in institutional repositories or on their website) prior to and during the submission process, as it can lead to productive exchanges, as well as earlier and greater citation of published work.
USER RIGHTS
 All articles published Open Access will be immediately and permanently free for everyone to read and download.  We are continuously working with our author communities to select the best choice of license options, currently being defined for this journal as follows: Creative Commons Attribution-Share Alike (CC BY-SA)