DETERMINATION of MOTIVATION Muzakki PAYING ZAK at ZAKAT MANAGEMENT Institution (Case study on MSME owners)
Keywords:
Zakat, Motivation to pay zakat, SME
Abstract
This study aims to test and analyze factors that influence the motivation of Muzakki to pay zakat through religiosity, understanding of zakat, level of income, environmental, accountability of zakat management agency and socialization of zakat management agency. The population in this research is all Muslim SMEs in Semarang, while 100 Muslim SME owners in Semarang that are randomly sampled. Data is collected using the questionnaires and analyzed using Structural Equation Modeling (SEM) and  Partial Least Square (PLS) with  Smart analysis tool PLS 3.0. The study shows that religiosity, understanding of zakat, income level, environment, and accountability of the zakat management agency has a positive and significant influence on the motivation of Muzakki to pay Zakaah. While socialization of zakat management zakat has no significant effect.
Dimensions
Plum Analytics
References
"Baznas" (2018). Baznas Semarang maximizes Zakat potential in private sector. https://baznas.semarangkota.go.id/v3/detailpost/baznas-semarang-maksimalkan-potensi-zakat-di-sektor-swasta (quoted on August 15, 2019)
Fiqhany, M. R., & Prasetyo, A. (2014). The influence of integrated marketing communication against the intention Muzakki pay Zakat, Infaq, Shadaqoh on Yayasan Nurul Hayat Tuban Branch. Journal of Sharia Economics.1 . (9), 661 – 673.https://e-journal.unair.ac.id/JESTT/article/view/543 (downloaded March 23, 2019)
Hairudin, E. K. (2014). Shaping children's characters from home.Jakarta: Elex Media computindo
Halimah, N. (2017). The motivation to pay Zakat at Lembaga Amil Zakat, Infaq, and Shadaqoh Muhammadiyah (LAZISMU) Ngrombo. Journal of Personality and Social Psychology, 1 . (1), 1188 – 1197. https://doi.org/10.1111/j.1469-7610.2010.02280.x (Downloaded on 12 April 2019)
Pangestu, I. (2016). Analysis in the factors that affect the motivation Muzakki pay ZakatDI Institute of Amil Zakat in Semarang.Thesis. State University of Semarang
Pangestu, I., & Jayanto, P. Y. (2017). Analysis in Factors Affecting Muzakki Motivation to Pay Zakat in Semarang City. 6 . (1), 94 – 103.HTTPS://JOURNAL.UNNES.AC.id/sju/indek. PHP/AAJ/article/View/12614 (downloaded March 10, 2019)
Rizkia, R., Muhammad, A., & Shabri, M. (2014). The influence of cultural factors, motivation, regulation and understanding of zakat on the decision of Muzakki pays Zakat Mal. Journal Study & Accounttans Research, 7(I), 29 – 38 .https://jurnal.unsyiah.ac.id.TRA/article/view/10132 (Downloaded on 15 march 2019)
Sakula. (2015). The influence of socialization on public interest in using Sharia financial institutions services.Thesis. Muhammadiyah University of Yogyakarta.
Satrio, E., & Siswantoro, D. (2016). Analysis of income factors, belief and religiusity in influencing Muzakki interest to pay Zakat income through. 1 – 22.HTTPS://ELIB.IBS.AC.ID/MATERI/PROSIDING/NA% 20XIX% 20 (19)% 20Lampung% 202016/paper/083/PDF (Downloaded on 15 April 2019)
Siddiq, H. A. (2015). The influence of zakat knowledge, income level, religion and trust to the organization of Zakat management towards the interest of paying Zakaah on the institution of Amil Zakat: (case study of Muzakki in the Faculty of Islamic Religion and the Faculty of Economics and business Universias Muhammadiyah Surakarta. Thesis. Muhammadiyah University of Surakarta.
Sha'adi, N. (2018). Socialization contribution of Lazis Nu Yogyakarta against Muzakki behavior in fulfilling Zakat. Thesis.Yogyakarta: Univeristy Indonesian Islamic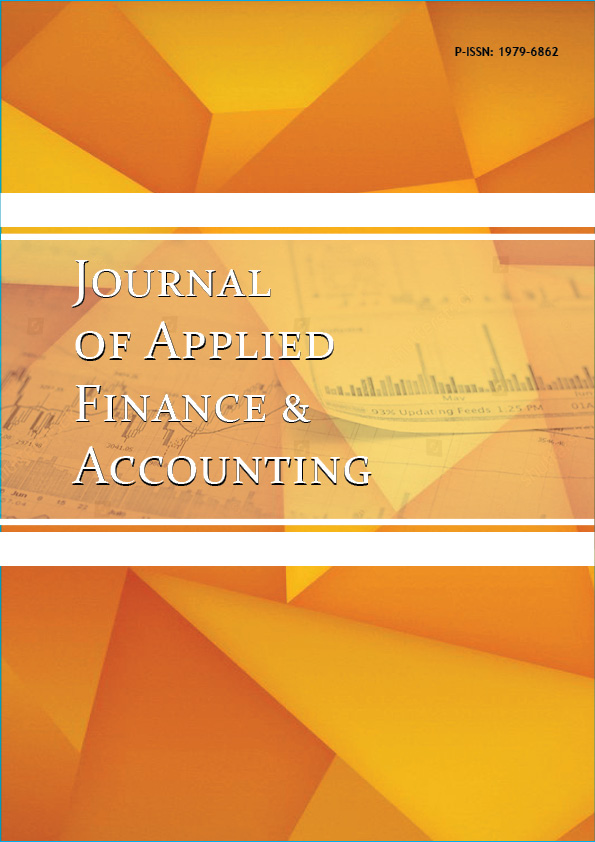 Downloads
License
Authors who publish with this journal agree to the following terms:
Authors retain copyright and grant the journal right of first publication with the work simultaneously licensed under a Creative Commons Attribution License that allows others to share the work with an acknowledgement of the work's authorship and initial publication in this journal.
Authors are able to enter into separate, additional contractual arrangements for the non-exclusive distribution of the journal's published version of the work (e.g., post it to an institutional repository or publish it in a book), with an acknowledgement of its initial publication in this journal.
Authors are permitted and encouraged to post their work online (e.g., in institutional repositories or on their website) prior to and during the submission process, as it can lead to productive exchanges, as well as earlier and greater citation of published work (See
The Effect of Open Access
).
Abstract 232 . PDF downloaded 373 .