This site hosts scientific journals published by Bina Nusantara University, Jakarta, Indonesia.
A B C D E F G H I J K L M N O P Q R S T U V W X Y Z All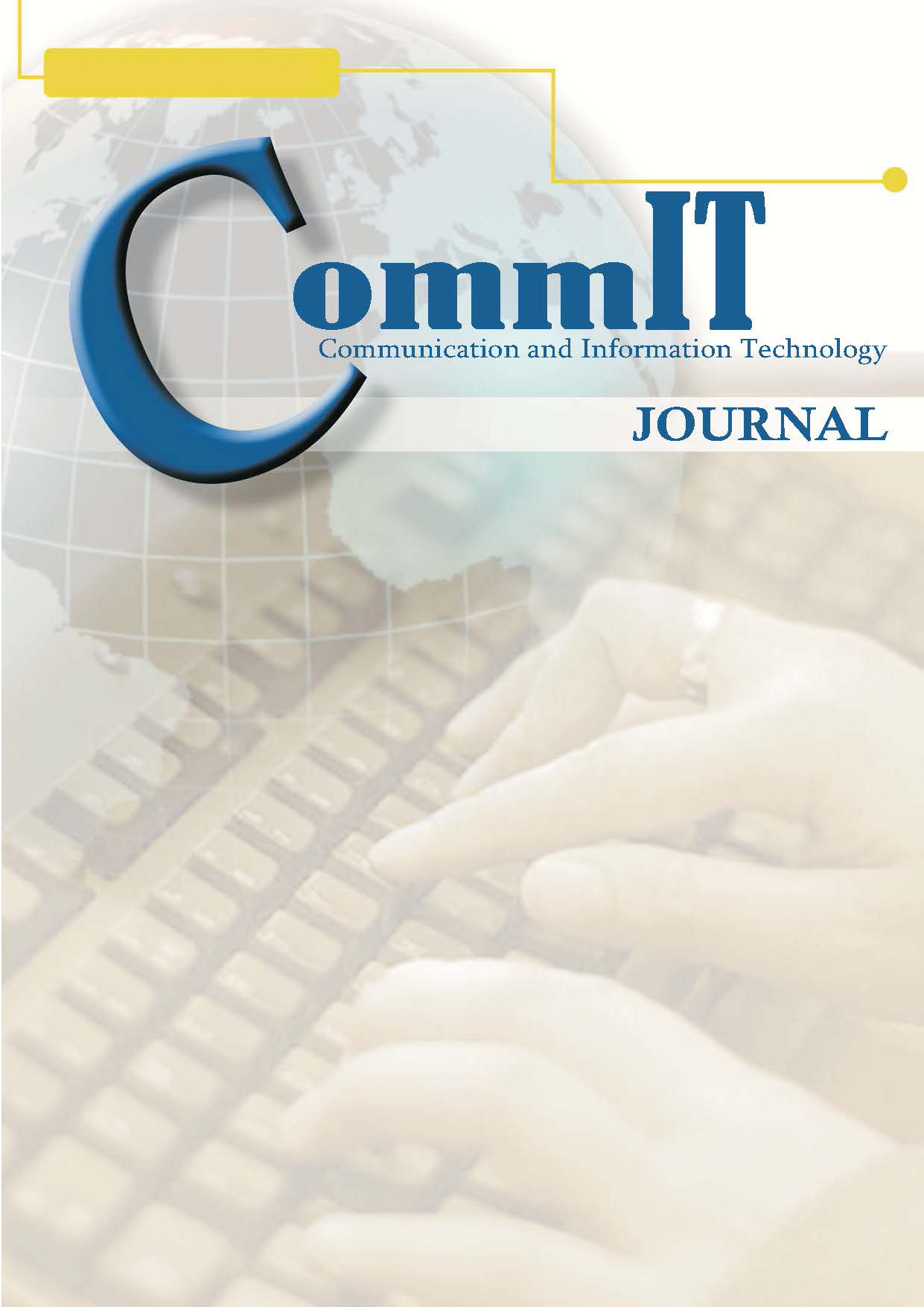 CommIT (Communication and Information Technology) Journal
CommIT is a semiannual journal, published in May and October. Journal of Communication and Information Technology focuses on various issues spanning in Computer Engineering, Computer Science, and Information System. CommIT has been accredited by the Ministry of Research, Technology and Higher Education under the decree number 60/E/KPT/2016 and has been indexed by in CrossRef, Directory of Open Access Journals (DOAJ) Academic Research Index (Research BIB), Indonesian Publication Index (IPI) Bielefeld Academic Search Engine (BASE), World Catalogue (WorldCat) and Google Scholar.
View Journal | Current Issue | Register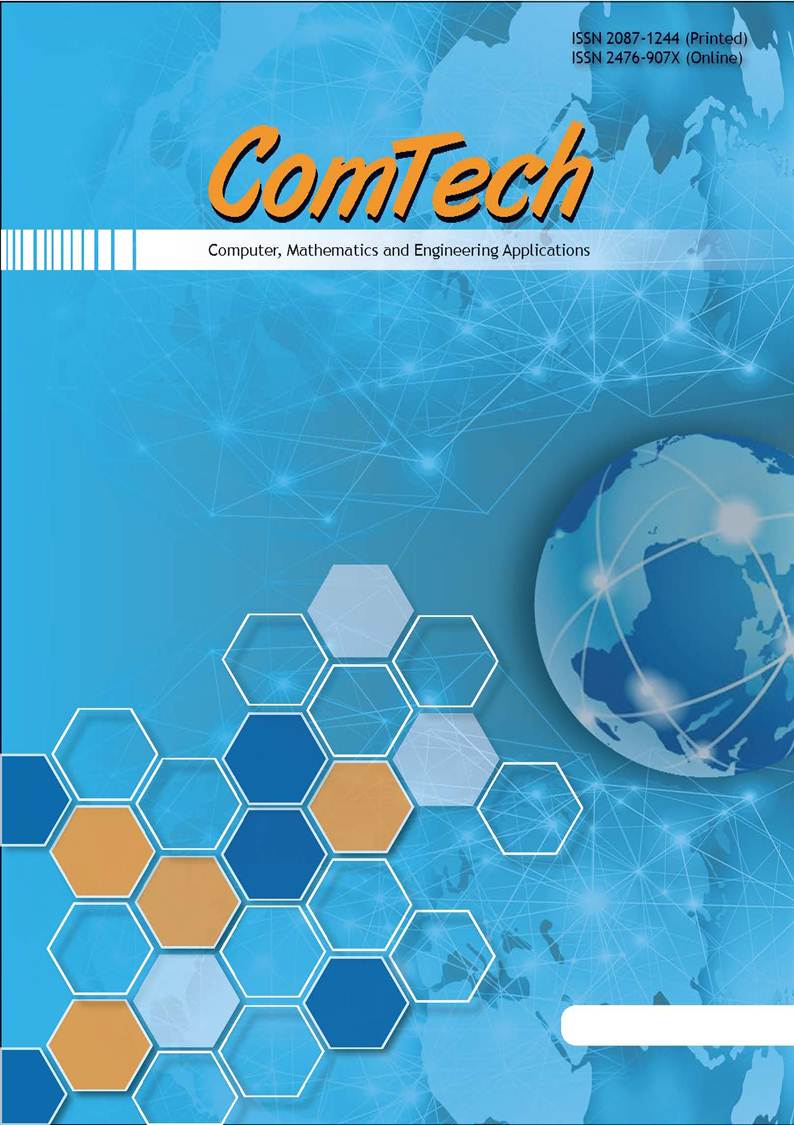 ComTech: Computer, Mathematics and Engineering Applications
ComTech is a national journal, published in June and December, hosted by the Research and Technology Transfer Office (LPPM) of Universitas Bina Nusantara. The journal contents are managed by School of Information System, Faculty of Engineering, School of Computer Science, and Asosiasi Sistem Informasi Indonesia. ComTech provides a forum for lecturers, academicians, researchers, practitioners, and students to deliver and share knowledge in the form of empirical and theoretical research articles, case studies, and literature reviews.
The journal invites professionals in the world of education, research, and entrepreneurship to participate in disseminating ideas, concepts, new theories, or science development in the field of Information Systems, Architecture, Civil Engineering, Computer Engineering, Industrial Engineering, Food Technology, Computer Science, Mathematics, and Statistics through this scientific journal.
There is no submission charge or article processing charge for all accepted papers and will be freely available to all readers with worldwide visibility and coverage.